Q: How to Import Favorites from IE to Mozilla Firefox?
A: First, export your favorites to a Netscape-style bookmark file with the help of Wizard. Then, do the following steps:

1. From the File menu, click Import…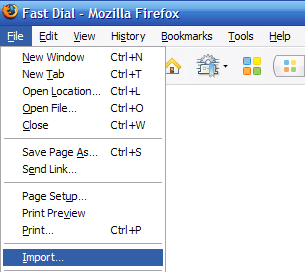 2. Choose a browser, and then click Next

3. In the list of items, select Favorites, and click Next
4. Click Finish.