What is the purpose of a Bookmark Manager?
Bookmarks refer to saved URLs stored in a user's browser that allow quick access to websites without having to memorize the link. Most web browsers have a default Bookmarks/Favorites menu that lists all saved bookmarks for one-click access. To somewhat manage bookmarks browsers usually offer a means of creating a folder which permits some level of category management.

A convenient alternative to using browser bookmark menus are Bookmark Managers. As a rule they broaden the functionality of traditional bookmarks menus and add additional functionality and features.

Most common features offered by bookmarks managers' are:
- improved user interface that allows customization to the way a user organizes bookmarks.
- Permit synchronization and accessibility of bookmarks across multiple browsers.
- Option to manage bookmarks online, from the desktop or portable flash drive.
- Verification that all bookmarks are still valid and accessible.
- Personalization by adjusting the look and feel of the bookmark manager interface.
The goal of a bookmark manager is to:
- provide the option for the user to save/store bookmarks in a preferred location.
- Improved accessibility and the speed of acquisition.
- save time and reduce effort.
- Increase productivity and reduce bookmark maintenance.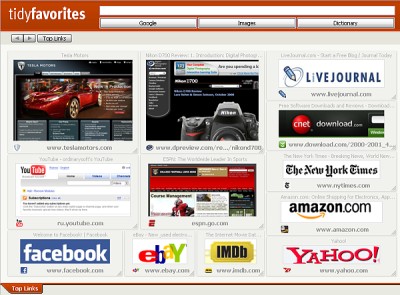 There are several bookmarks managers available that attempt to accomplish these goals, but none as effectively and user friendly as Tidy Favorites.