Manage Favorites
Favorites is a term which refers to URLs saved in Internet Explorer browser. Thanks to favorites, Internet surfers can collect a list of useful websites while browsing the Net, and revisit them later without memorizing addresses.

Not so long ago, Internet Explorer provided very limited support of moving, renaming, and editing favorites. Since then, it has significantly broadened functionality giving users more possibilities to manage favorites. Now, an Internet Explorer user can create categories and folders; move, rename, drag or delete favorites; add dividers, etc.

If an IE Favorites menu's functionality is not enough for you to manage favorites, and it does not meet your needs, try one of third-party Favorites Managers. As a rule, they come with additional functions which IE bookmarking tool lacks, such as advanced management, synchronizing between browsers, searching features, automatic checking of dead links, skins to chose from, etc.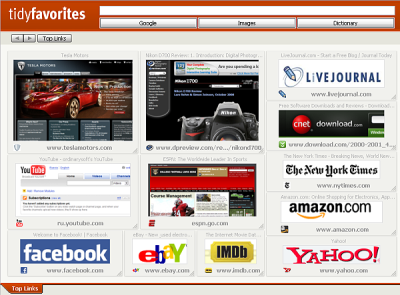 Anyway, whether you use IE Favorites menu or a third-party manager, you should keep in mind these ideas on how to manage favorites efficiently:
1.Managing favorites requires creating a list of categories which represent your major activities and interests. Remember that IE Favorites menu comes with a default list of categories. You should better create your own one and delete those which you'll hardly ever use.
2.To prevent you from getting lost in the long list of categories, just locate the frequently used ones at the top, and arrange the others in an alphabetical order.
3.As soon as you notice that the number of favorites in one category rises beyond twenty, start creating subfolders. It enables to manage favorites easier and keep them always organized.
4.If you do not have enough time to organize favorites properly as soon as you add a new one, create a category or folder named Inbox. Here you will add all just saved links, and get back to them when it's convenient for you.
5.You should fall into a habit to add a short description and several keywords each time when you save a URL. Unless you do it, you will soon get lost in a long list of favorites and could hardly remember why you made a particular bookmark.
6.Sometimes, contribute a little time to manage favorites and put them in order.

Despite the fact that initially favorites were supposed to ease users' work and save time, for some users managing favorites turns into burden and makes a workflow slow. To solve this problem, we have designed Tidy Favorites – a user-friendly Favorites Manager which replaces plain text-links by a thumbnail-based interface. Download it and see how easily you can manage your bookmarks.