Upgrade to TidyFavorites Pro
Purchase the PRO version and get these benefits:
Instant Search inside favorites
One year subscription on PC synchronization service.
Synchronize Bookmarks.
Create and manage a single TidyFavorites database and use these bookmarks in ALL installed browsers including Internet Explorer, Firefox, Opera and Google Chrome.
Export bookmarks into IE, Firefox, Opera, Chrome
choose from eleven cool skins
Add or remove user defined search buttons
Get one full year of free updates which includes new and exciting enhancements throughout the year.
What is more, by purchasing the PRO version, you play a vital role in its development as the project needs your support!
Skins
Tidy Favorites looks and feels the way you want using the skins included in the PRO version.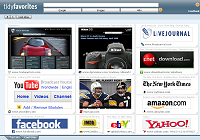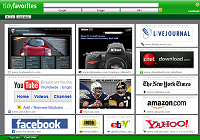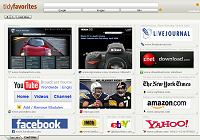 Search Buttons
Get the most out of the Search Panel by adding an engine or site that's not listed.