Can you see these buttons in your Navigation Toolbar?
Please click this link to download Add-on
TidyFavorites.xpi
go to the Firefox drop down menus at the top of the browser. Select File > Open File then select the TidyFavorites.xpi file and click on Open. The Software Installation window will appear, click install, restart Firefox.
If the buttons are not visible, please do the following:
1. Right-click on the Navigation Toolbar, and then click Customize...
2. Scroll down the list of items until you see TidyFavorites buttons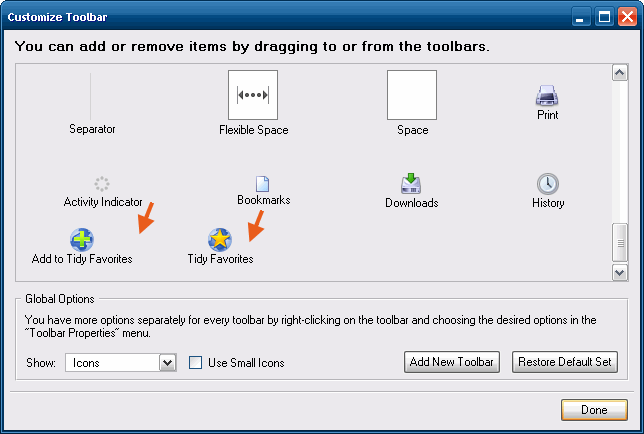 3. Drag the buttons to any convenient place on the toolbar
4. Press the Done button and enjoy with the added buttons